Our products are designed to work together to support your overall alcohol-related health.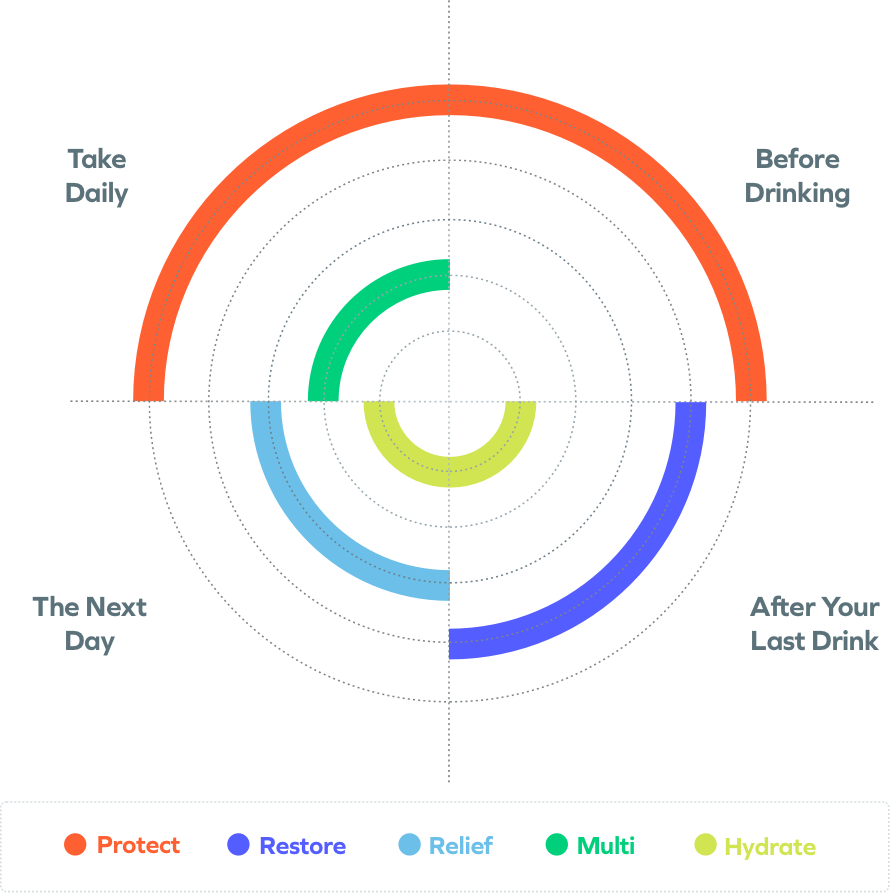 Take this quiz to learn more about which product is right for your lifestyle, shop our products here, or read a brief description below:
Daily: Take Cheers Protect to boost your glutathione levels and support your liver. Take Multi daily (with food) as a replacement for your standard multivitamin plus added nutrients needed to supplement a drinker's diet.
Surrounding drinking events: Take Restore & Hydrate after your last drink or before bed to wake up feeling better. If you're still not feeling 100% the next morning, take Relief for fast alleviation.